Made in the USA
We manufacture all of our products in Nashville, Tennessee, USA, utilizing a combination of domestically sourced and internationally procured components.
Our products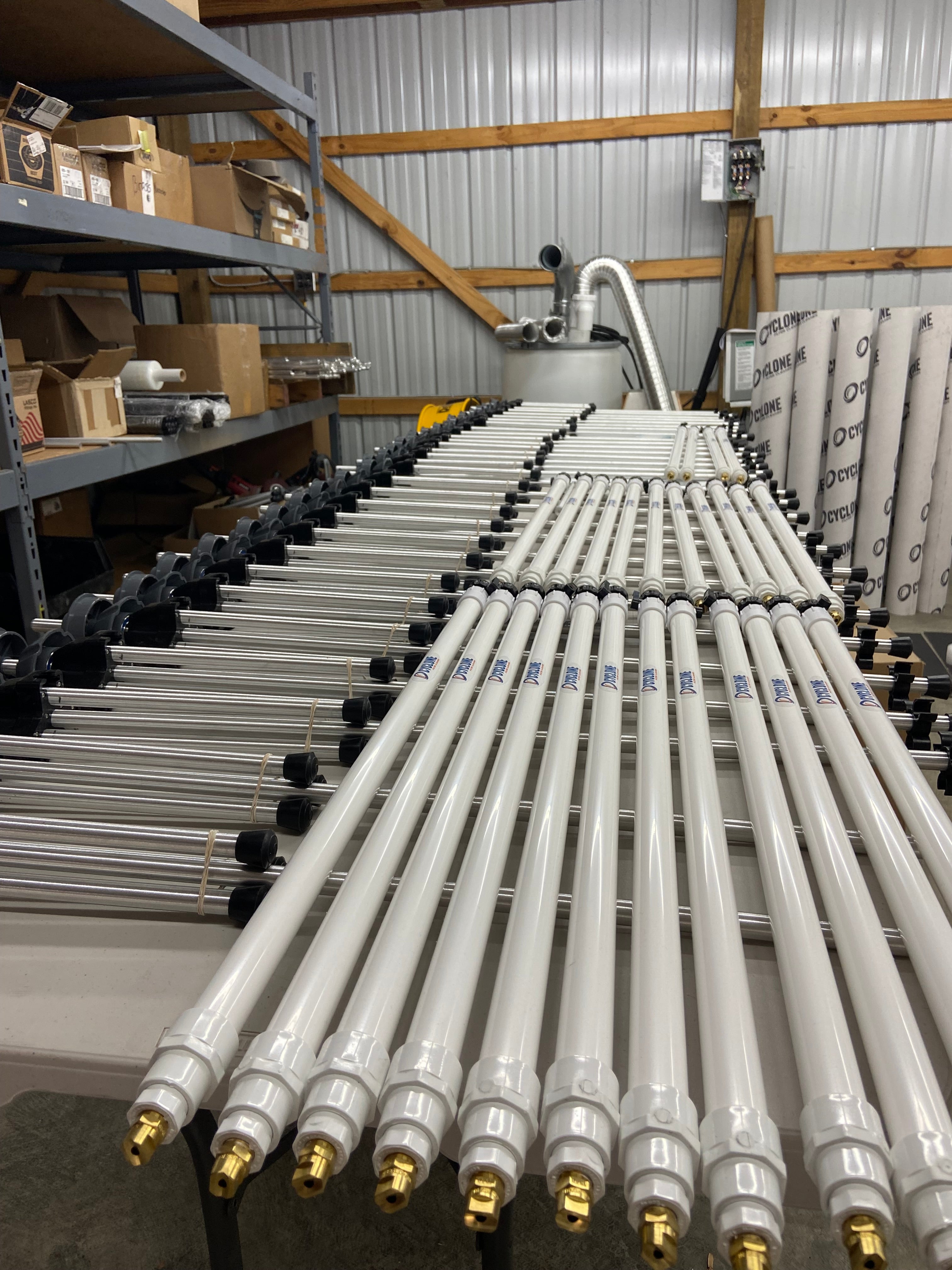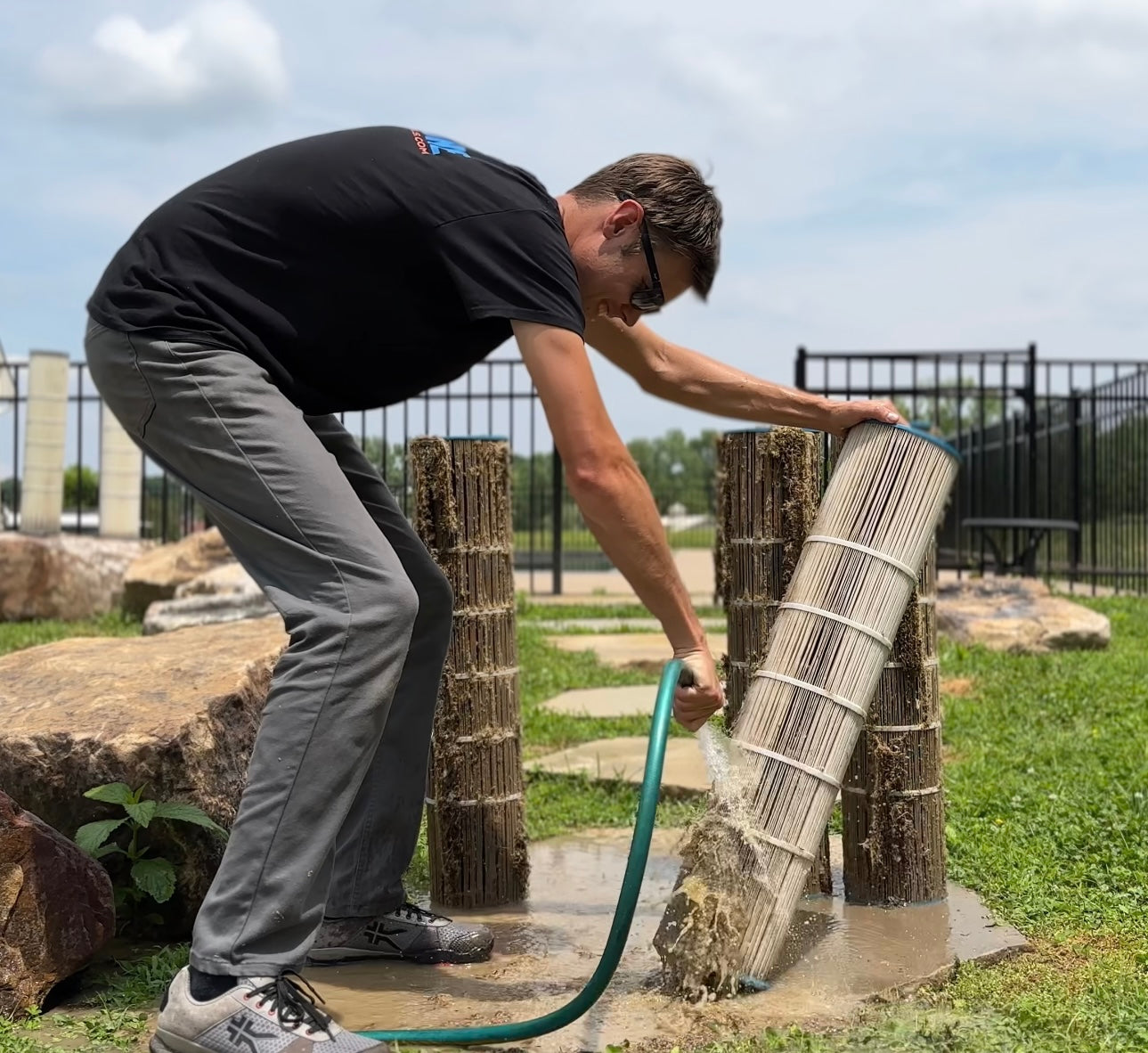 No More Bending Over!
With the Cyclone Filter Cleaner, you can clean your filters while standing up straight! Cyclone enables deep cleaning in a manner that was previously impossible, revolutionizing the filter cleaning process.
Less Messy
By spinning the filter at a slow pace, you can efficiently deep clean your filters. The Cyclone Filter Cleaner does not sling water and get your feet wet like you do with old cleaning methods.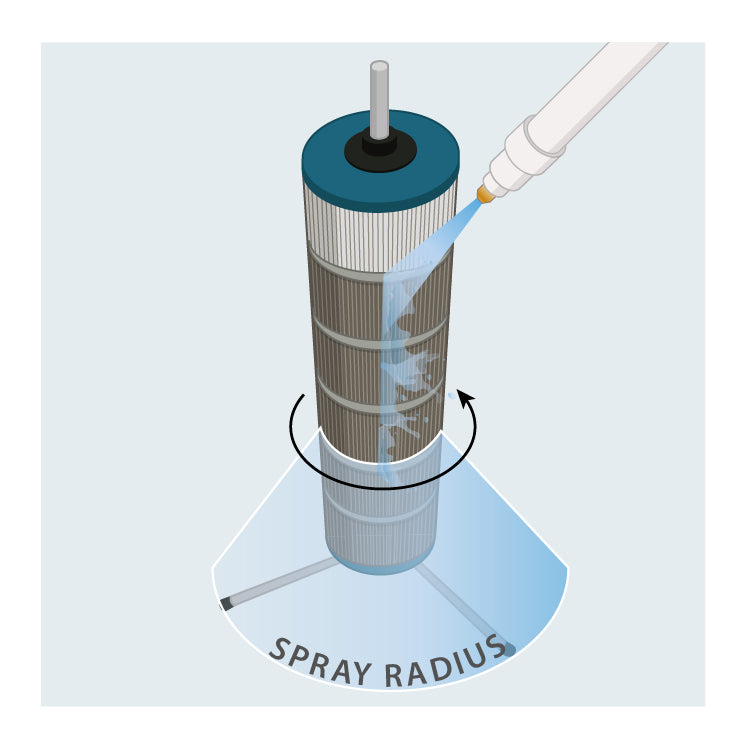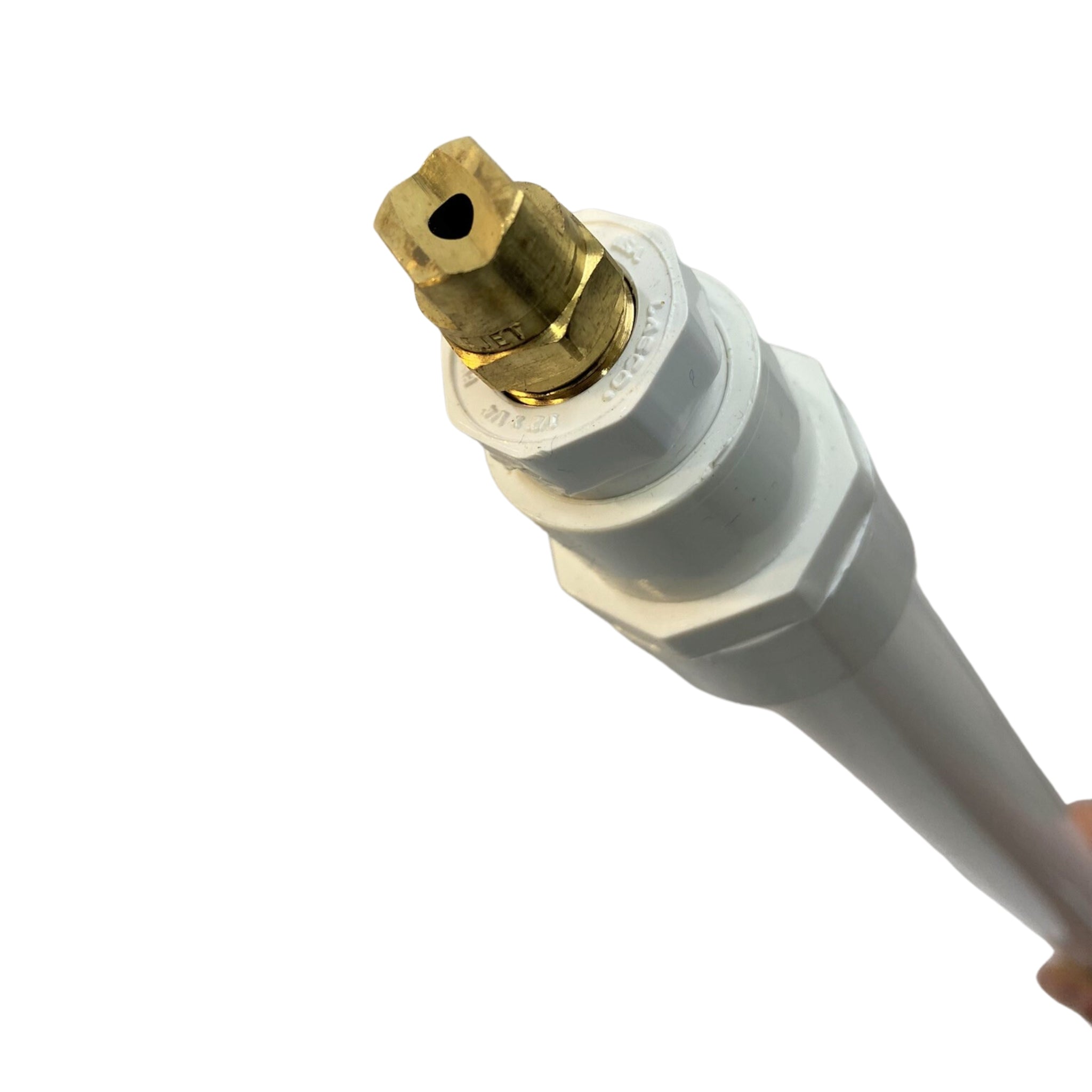 Cyclone Wand
Go ahead and skip the power washing - that'll seriously damage your filters! Use the included wand for deep cleaning power without the devastation.
Speedy Cleaning
Many filters can turn bright white once again in only two minutes! Ditch the drudgery and give your filters a simple spin, with the Cyclone Pool Filter Cleaner.


Our Promise To You
If you do not experience reduced mess, decreased back strain, faster and deeper filter cleaning, reduced water usage, and increased enjoyment while cleaning your filters, then we will provide a complete refund.
View Our Products
Frequently Asked
The system comes with the Cyclone Stand and filter retainers. The bottom retainer houses a stainless steel ball bearing. Also included is a 30" furniture grade PVC extension wand with shut off valve and a brass fan-tip spray nozzle.
It depends on where you are. Orders processed here will take 5-7 business days to arrive. Overseas deliveries can take anywhere from 7-16 days. Delivery details will be provided in your confirmation email.
We use all major carriers, and local courier partners. You'll be asked to select a delivery method during checkout.
Product
We always aim for make sure our customers love our products, but if you do need to return an order, we're happy to help. Just email us directly and we'll take you through the process.
Have a question?
If we still haven't answered your question, you can contact us below and we will get back to you as soon as possible.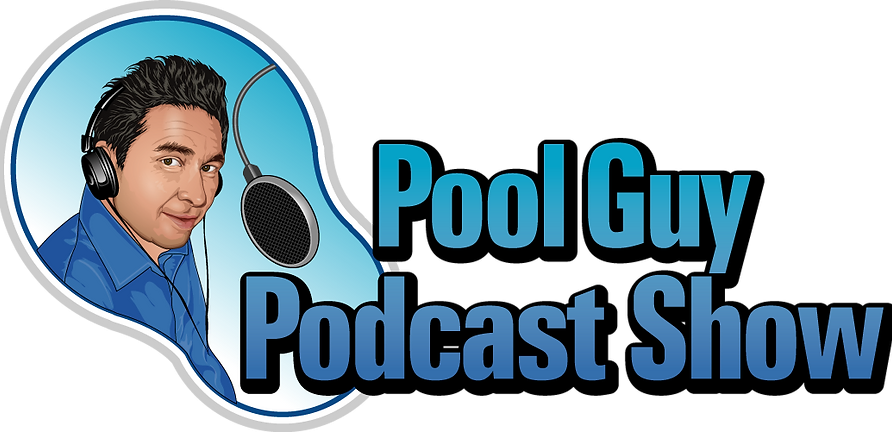 See what Dave the "Pool Guy" with Swimming Pool Learning says about The Cyclone Filter Cleaner.
Watch the Review